My apologies for not posting, between the holidays and preparing to vend a Road to California with hand dyed fabric, hand painted cheese cloth and other items it's been an all-out race to the finish line. My flight is fast approaching so I hope to ship some of the products on Monday and bring the rest in my suitcase and carry on, at least my carry on will be lighter on the way home LOL.
Here are my holiday puppies, they loved their stockings Christmas morning!!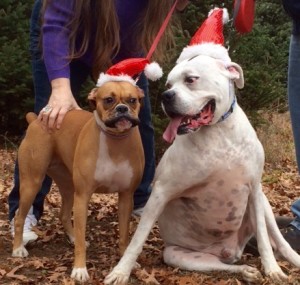 And here is what I've really been up to – a couple new hand dyed designs, the ones below are a Mandala design.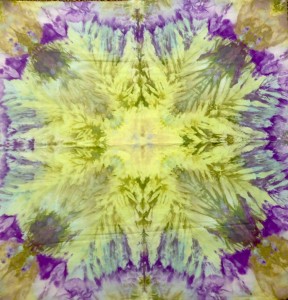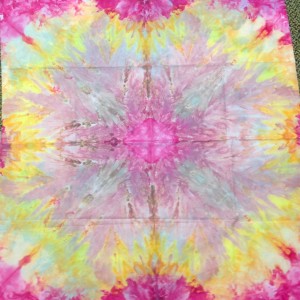 I'm off to rinse and wash the sky fabric tonight along with rinsing one of my "Kitchen Sink" fabrics made from the left over dyes (I throw everything in but the kitchen sink), I love it when it's all about serendipity and there's no stress!!