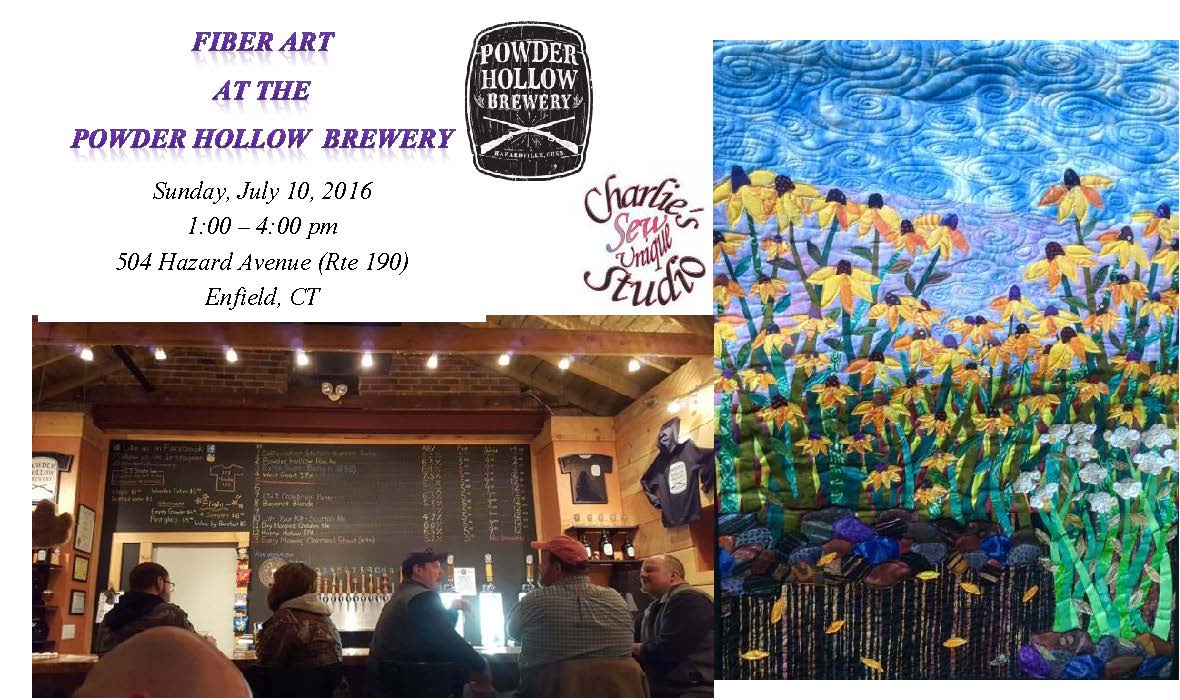 What does a brewery have to do with fiber art you may ask? Well in this case, it's the venue for my next Fiber Art Exhibit.
Fiber Art Exhibit
Sunday, July 10, 2016
1:00 – 4:00 pm
At
Powder Hollow Brewery
504 Hazard Avenue (Rte 190)
Enfield, CT
Powder Hollow Brewery http://www.powderhollowbrewery.com/ has graciously given me a spot to display and sell my art. This is a great pub where Powder Hollow Brewery offers Beer Flights (a sampling of their assorted brews) or a glass of your favorite.  I'll be displaying some newer pieces and some pieces that have elected to live at my house for a while.   My art is primarily 100% made of textile and thread however I do have a few pieces that incorporate recycled materials, metals and other unusual items to combine with textile.
I hope you can stop in and say Hi, and sample the brews!!