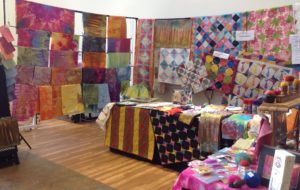 What a great time we had at the Clam Shell Quilters quilt show!!! Met some really nice quilters and fiber artists who stopped by our booth, so much fun to chat with!  Finished machine quilting my hand dyed baby quilt in a day, and I'm half way there on fusing my Hawaiian quilt (pic coming soon).  There were beautiful quilts to look at and the room with our booth was filled with light.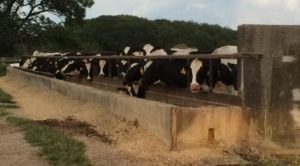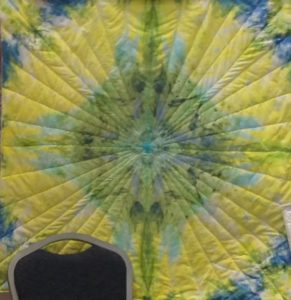 Mumzy and I stayed at a B&B, it was just on the right after the cows (uh oh – Bessy there doesn't look too pleased to have her picture taken).
We had dinner on the beach one night – how can you beat that, quilts and the beach!!!
Hope you had a chance to stop by.