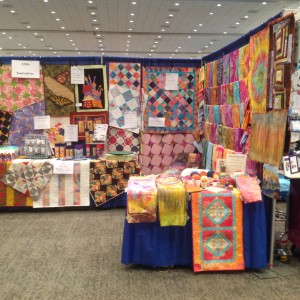 Two days down and two to go – what great fun it is to meet so many people with the same interests.  From traditional quilter's who look at my tree fabric as a place to practice free motion quilting to the woman who bought two yards of sky fabric with very specific plans for it.  I learn from everyone who shares a tip or a story while they're in the booth!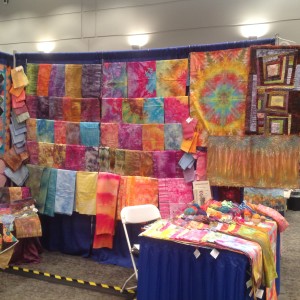 I did stop in one of our neighbor vendors, Brie Kriebel Clothing and picked up a great shirt!  This is the second one I've bought in the last couple years, they're incredibly comfy and look great, my Mom has two also.  http://briekriebelclothing.blogspot.com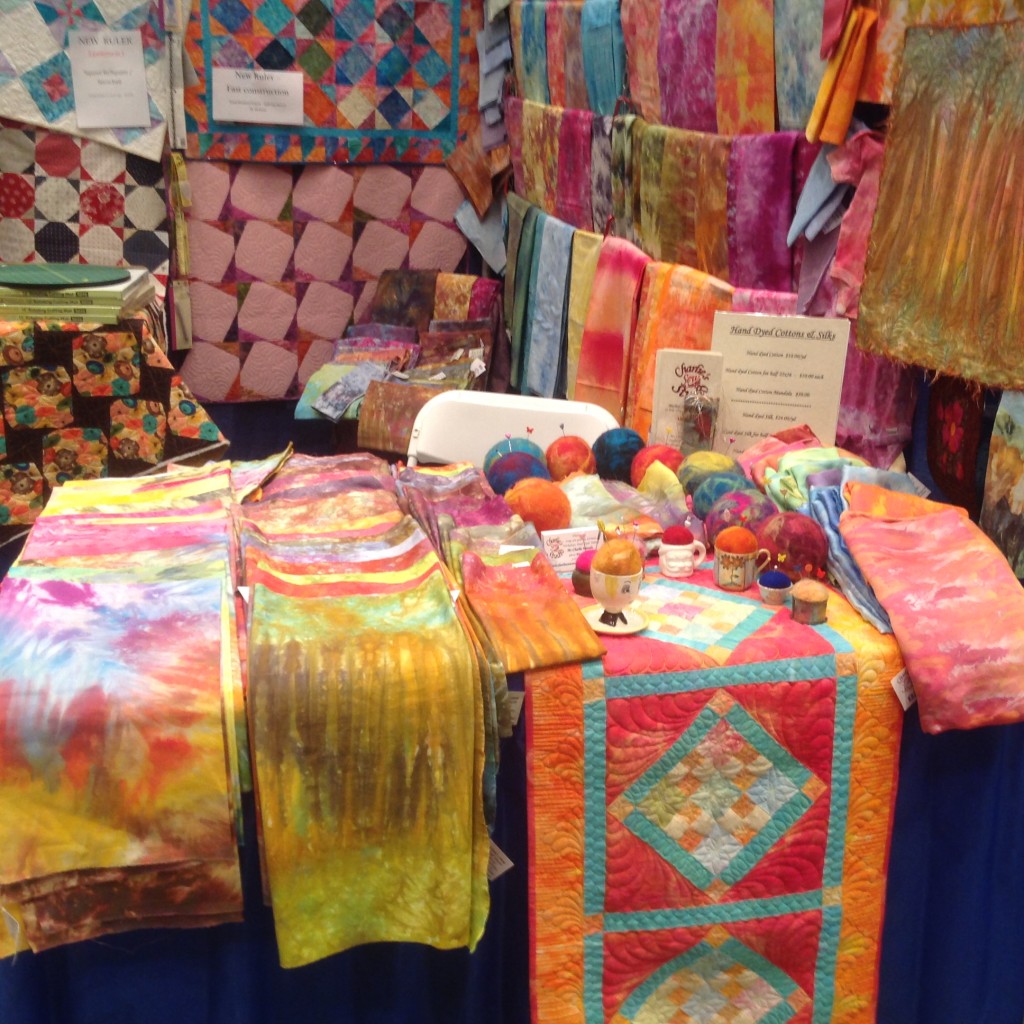 Lucy was the pincushion down front on the left, named so for her resemblance to Lucielle Ball.  I will miss Lucy, she even survived airport luggage handlers, but I'm glad she found a great home!
The Sew Craft is at booth 1710, if you're in the area, stop by😊